Easter
You are invited to join us for Easter at Chestnut Mountain Church! See below for our Easter at CMC Schedule.
Good Friday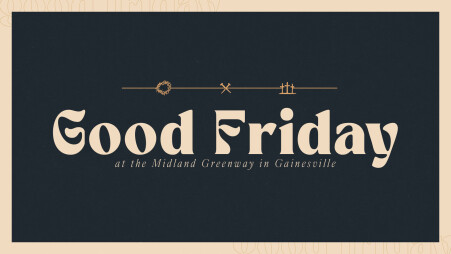 Join us on Good Friday (4/7) for a time of fun and worship with our Family of Churches. We will be gathering together at the Midland Greenway in Gainesville from 5:00-8:00 pm. Food, activities and fun will begin at 5:00 until 6:30 pm. Our worship service will begin at 6:45 pm. Please bring a chair or blanket for the service.
Location: 682 Grove St, Gainesville, GA 30501
Volunteers Needed for Good Friday
As we welcome people from our community to our Good Friday service, we are in need of volunteers to serve in multiple ways such as activity stations,
serve food, clean up, first aid, etc.
Blessing Bags
During Good Friday at the Midland Greenway, we will have an outreach opportunity to serve people in our Gainesville community, and you can be a part of this blessing through The Blessing Bag Station!
At The Blessing Bag Station, people in our community that are in need will be able to create a bag of essential items to take with them. Here's what we are in need of...
Toothbrush

Toothpaste

Deodorant

Hand sanitizer

Bandaids

Socks

Wet One Wipes

Chapstick

Feminine Hygiene Products

Granola Bars (non-meltable)
Easter SUNDAY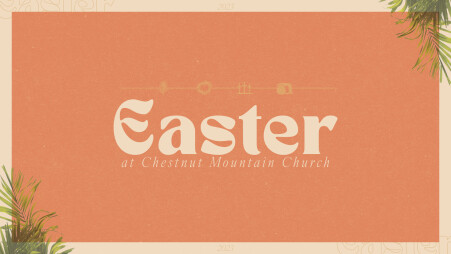 Join us on Easter (4/9) for our Sunday morning worship services at 8:00 am, 9:30 am, and 11:00 am. All services will be family-style. There will be no groups for adults, no CMC Students, and no CMC Kids (Kindergarten - 5th Grade). However, CMC Kids (Babies - Pre-K) will be available at all three services.