In The Word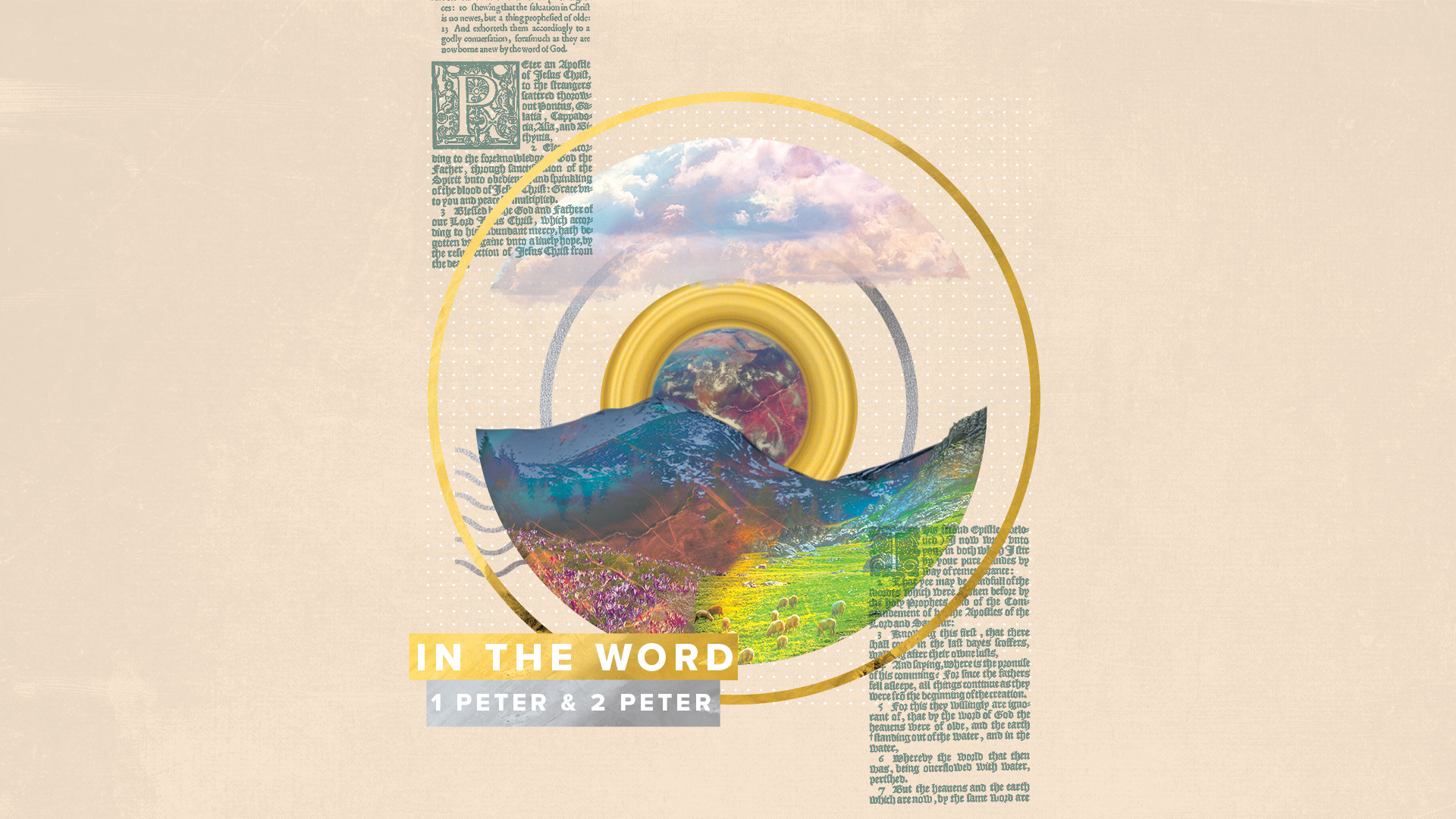 John 1:1 says, "In the beginning was the Word, and the Word was with God, and the Word was God." If we as believers are going to continue to grow, we have to stay committed to reading HIS WORD! We are about to begin a journey together for the next 8 weeks growing in the Word together. We are going to be reading through 1st and 2nd Peter as a church. As we begin this journey, we are offering SOAP Journals to help you throughout this journey. Read more below about how you can use your SOAP Journal.
Where do i get an in the word soap journal?
You can pick up an In The Word SOAP Journal in the West Lobby Atrium on Wednesday or Sunday at CMC.
If you are unable to pick up a journal, you can download a copy of the SOAP Journal here.
HOW DO I USE MY SOAP JOURNAL?

Each week, you will have passages of Scripture to read Monday through Friday (Day 1-Day 5). On Saturday of each week, reflect on what you have read and written in your journal for the week. On Sundays, Pastor Brian will be preaching on the previous week's reading. The SOAP method is broken down into four parts: Scripture, Observation, Application, and Prayer.
Scripture
Open your Bible to the reading each day. Don't rush through reading each day. Take time to read it and allow God to speak to you. When you are done reading, look for a verse that spoke to you. Write this verse in your journal under the S.

Observation
As you read from each day's passage of Scripture, what do you think God is saying to you from this passage? Write your observations of this Scripture under the O.

Application
After you have observed what you have read, you need to personalize what you have read. Ask yourself how this
passage of Scripture applies to your life right now. Write how this Scripture can apply to you today under A.

Prayer
End your journal for the day with a prayer. It may be thanking God, asking God to help you use this passage of Scripture in your life, or asking for guidance from God. This is your time to have a conversation with God. Talk with Him and also listen to Him. Write your prayer out under P.
WEEK 3 scripture reading - 1 peter 3
Day 1: 1 Peter 3:1-7
Day 2: 1 Peter 3:8-12
Day 3: 1 Peter 3:13-17
Day 4: 1 Peter 3:18-20
Day 5: 1 Peter 3:21-22