CMC Kids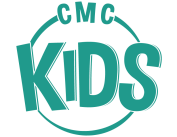 At Chestnut Mountain Church, we will only be having online services until further notice due to the coronavirus pandemic. Because of this, CMC Kids will be providing your children with digital experiences that will be available online on our website at chestnutmountain.org/kids. These digital experiences will include special age-appropriate (Babies-5th Grade) lessons and activities that will be updated every Sunday and Wednesday. Watch the video above from Ms. Sam and Ms. Ingrid detailing everything about these digital experiences from CMC Kids. Scroll down to download and view our updated resources for your children. New resources are available every Sunday and Wednesday.
Babies - Pre-K Digital Resources
Click here to watch a special Miss Pattycake video from RightNow Media
If you don't have a RightNow Media account, you can click here to learn how you can create an account through CMC.
Lesson for Wednesday, April 1, 2020
Kindergarten - 5th Grade Digital Resources