CMC Students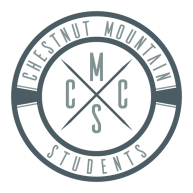 At Chestnut Mountain Church, we will only be having online services until further notice due to the coronavirus pandemic. Because of this, CMC Students still wants to connect with students during this time digitally. Check back here each Wednesday night for new video messages from our Student Pastor, Sam Bowman.
New CMC Students Video Message
(updated 5.27.2020):
Students, be sure to join Sam live on Instagram tomorrow evening at 6:30 on CMC Students Instagram(@cmcstudents_).
On Mondays through Thursdays, be sure to join the CMC Students Zoom call at 10:00 am. Join the CMC Students Zoom Meeting.
Also, connect with CMC Students daily on our CMC Students Instagram @cmcstudents_.
Now is also a great time to catch up on episodes of our Burning Questions Podcast available to watch on our YouTube channel or listen to on Apple Podcasts.