CMC Students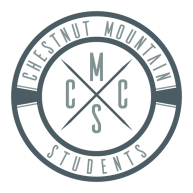 Sunday mornings
CMC Students will be available on Sunday mornings at 10:45 am. Please click here to view our Family Ministries Reopening Plan.
WEDNESDAY NIGHTS
CMC Students is resuming on Wednesday nights on Wednesday, September 16th at 6:30 pm. Join CMC Students (6th-12th grade) on Wednesday nights for a time of worship.
Connect with CMC Students daily on our CMC Students Instagram @cmcstudents_.
Catch up on episodes of our Burning Questions Podcast available to watch on our YouTube channel or listen to on Apple Podcasts.