CMC Students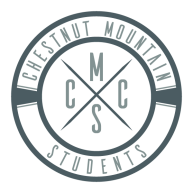 (updated 11.16.2022)
Tonight:
Annual Friendsgiving (Students and Student Leaders only, no parents)
WEEKLY BOLO:

Event: Sunday Morning Groups
Date: Sunday, November 20
Time: 9:00am in the Chapel
Description: We'll be hanging out, eating breakfast, and digging into God's Word together! We will continue our 4 week series this Sunday!
Upcoming events:
11/23- No Service
11/30- Brandon Sloan starting new Christmas Series
12/7- Zach: Life of Christ
12/14- Christmas Party/Ugly Sweater Contest-Short Gospel Presentation
Sunday mornings
Join CMC Students on Sunday mornings for small groups in the Chapel at 9:00 am.
Breakfast is served in the Chapel for free to students on Sunday mornings from 9:00-9:20 am.

WEDNESDAY NIGHTS
Join CMC Students on Wednesday nights in the Chapel at 6:30 for a time of worship and groups.
Connect with CMC Students daily on our CMC Students Instagram @cmcstudents_.