CMC Students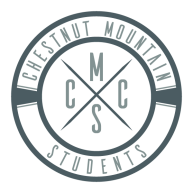 (updated 08.03.2022)
Highlight: NO WEDNESDAY SERVICE THIS WEEK (August 3, 2022)


Promotion Sunday: All students in 5th will be moving up to 6th this Sunday!

Student Survival Kit: Make sure your student picks up a survival kit this weekend! We want to help them have the best year yet!

BIG C Retreat (formerly Fall Retreat) Sign Ups are Now Open: Register your student ASAP. Registration closes September 14!! Click here to learn more and sign up now
Sunday mornings
Join CMC Students on Sunday mornings for small groups in the Chapel at 9:00 am.
Breakfast is served in the Chapel for free to students on Sunday mornings from 9:00-9:20 am.

WEDNESDAY NIGHTS
Join CMC Students on Wednesday nights in the Chapel at 6:30 for a time of worship and groups.
Connect with CMC Students daily on our CMC Students Instagram @cmcstudents_.