CMC Students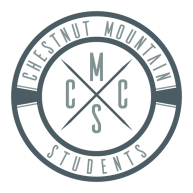 Sunday mornings
Join CMC Students on Sunday mornings for small groups in the Chapel at 9:00 am.
Breakfast is served in the Chapel for students on Sunday mornings for $1 from 9:00-9:20 am.

WEDNESDAY NIGHTS
Join CMC Students on Wednesday nights in the Chapel at 6:30 for a time of worship and groups.
Connect with CMC Students daily on our CMC Students Instagram @cmcstudents_.
Click here to save and share Fall Retreat 2021 Highlights