CMC Students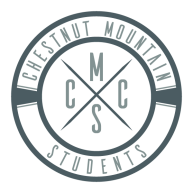 (updated 09.27.2023)
WEDNESDAY, SEPTEMBER 27:

CMC Students Wednesday night service with Pastor Chase preaching in the Main Auditorium. Doors open at 6:15 worship at 6:30!



WEEKLY BOLO:
Event: Sunday Morning Small Groups
Date: Sunday, October 1
Time: 9:00 am in the Chapel
Description: Students will be continuing their study in John for their SOAP journal series. Eric Wentz will be sharing.
UPCOMING EVENTS:
10/1- Big C Retreat Registration Opens (Learn More Here)
10/4- United Night, Pastor Marcus Donaldson will be bringing the word.
Connect with CMC Students daily on our CMC Students Instagram
@cmcstudents_
.