CMC Students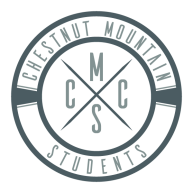 (updated 03.20.2023)
WEDNESDAY NIGHT:
We'll be having a Rally WKND Circle Up Testimony Night in the Chapel this Wednesday (3/22) starting at 6:30. Doors open at 6:15.
WEEKLY BOLO:
Event: Sunday Morning Small Groups
Date: Sunday, March 26
Time: 9:00 am in the Chapel
Description: We'll be hanging out, eating breakfast, and digging into God's Word together as we continue walking through the "Praying The Bible" book.
Upcoming events:
3/22- Circle Up Testimony Night (About Rally) in the Chapel at 6:30
3/29 - Student Gathering in the Main Auditorium at 6:30. (Lyman Hall Elementary will be joining us this night!)
4/7 - No Wednesday Night Activities on CMC Campus
4/16 - Launch 2023 Summer Camp Early Bird Registration Closes - SPOTS ARE LIMITED! REGISTER NOW!
(Click here to learn more and register now during early bird registration.)
Sunday mornings
Join CMC Students on Sunday mornings for small groups in the Chapel at 9:00 am.
Breakfast is served in the Chapel for free to students on Sunday mornings from 9:00-9:20 am.

WEDNESDAY NIGHTS
Join CMC Students on Wednesday nights in the Chapel at 6:30 for a time of worship and groups.
Connect with CMC Students daily on our CMC Students Instagram @cmcstudents_.