CMC Students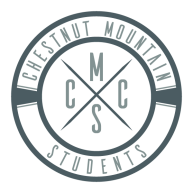 (updated 05.11.2022)
This Week's message SERIES:
Simple Stories (The Parables of Jesus): The Wise and the Foolish Builders (Matthew 7:24-27)

Car CONVO:
(Connect with your students about the message using the Car Convo Question)
Why is foundation important when it comes to following Christ?
Parent practice:
(You're the greatest influence in your students' spiritual journey.)
Share with your student about how why you think foundation is important when it comes to following Christ.
WEEKLY BOLO:

Event: Sunday Morning Groups
Date: Sunday, March 13
Time: 9am in the Chapel
Description: We'll be hanging out, eating breakfast, and digging into God's word together in the book of Matthew. Don't forget your Bible and your journals!
Upcoming events:
Graduate Recognition: Sunday, May 22
Graduation is right around the corner! We are so proud of all our graduates at CMC! On Sunday, May 22, we will be honoring all graduates from the Class of 2022 during our Sunday morning services. Click here to submit info and pictures of you or your graduate by Monday, May 16 to be included in the slide show
Middle School and High School Summer Kickoff Parties on Wednesday, May 25th
Sunday mornings
Join CMC Students on Sunday mornings for small groups in the Chapel at 9:00 am.
Breakfast is served in the Chapel for free to students on Sunday mornings from 9:00-9:20 am.

WEDNESDAY NIGHTS
Join CMC Students on Wednesday nights in the Chapel at 6:30 for a time of worship and groups.
Connect with CMC Students daily on our CMC Students Instagram @cmcstudents_.